DEFY TIME
The problem ? LOSS OF DATA. Today you store your most precious memories on digital media. CDs, USB keys, hard drives... have a lifespan of 30 years at best. They get scratched, demagnetized, coffee-stained, and become incompatible with your latest computer. The Cloud gets hacked, it is expensive and dematerializes your personal information.  Our solution ? The NANOFORM : A sapphire disk that protects your data for eternity and in style.

The project was successfully funded by 341 backers on the crowdfunding platform Kickstarter.
However it's not ended: You Can order Now Your Personal Nanoforms in our Online Shop.
Interested? Follow us on our social networks!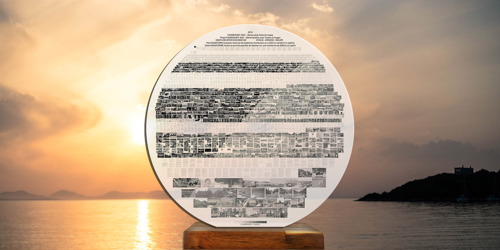 Supporters of the Fahrenheit 2451 project on Kickstarter had the unique opportunity to leave a message or a picture on "La Nanoform", a public 4" nanoform displayed in a museum forever.
It's not too late ! There still room and you can still order your spot on "La Nanoform", go into our Online Shop.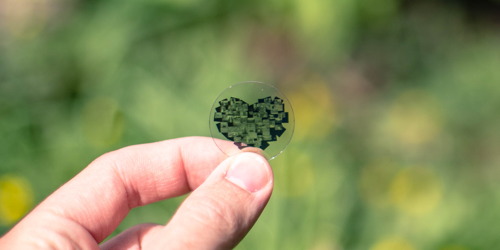 A unique art piece for your memories
The nanoform encapsulates your data in style. The sleek shiny disk is delivered in a see-through, shock-resistant case.
Display it proudly on your shelves, hang it on your walls or around your neck, the choice is yours. 
We are glad to announce that the manufacturing process for 2...
The first Medallions has been shipped and delivered ! Today...
Hello everyone! We opened the Joomeo accounts of all our ba...
Dear Backers, We created your secured and personal Joomeo a...